Prices for Bus Rental Service
Our Bus Company caters for all tastes and budgets, we guarantee individual approach to every client and the best value for your money, regardless of the budget you spend for your event. This is the strong point of our transport rental company. Just give us some brief outlines of your forthcoming event together with the budget allocated for it and our professional logistics specialists will work out several projects for you to choose from, depending on your budget, plans and preferences. They will give you qualified advice about the most suitable vehicle for you to rent that can meet all your requirements and expectations.
Get a Quote for your trip
Leave a trip information and we will contact you within 3 hours.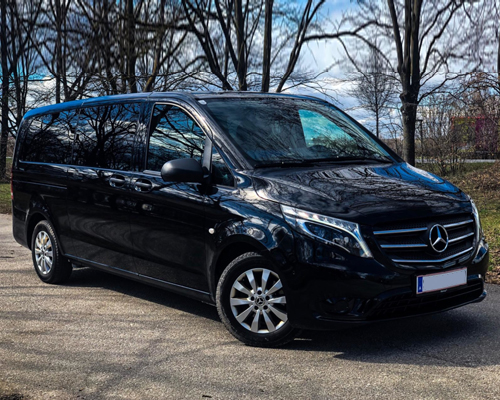 Mercedes V class / Vito - up to 7 pax.
If you need a minivan for your events, or you have a small group we can offer you a modern Mercedes V class/ Vito with driver.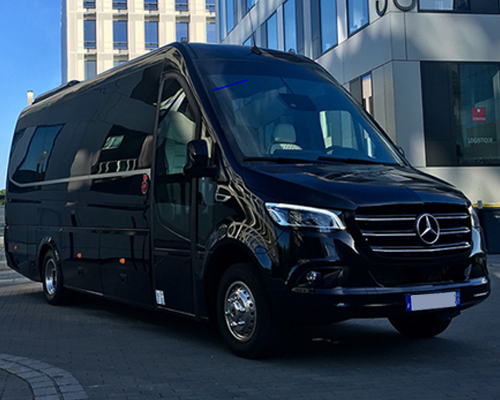 Mercedes Sprinter - up to 19 pax.
If you have a slightly bigger special event in mind, then a minibus Mercedes Sprinter is the ideal choice, since it can welcome 8-19 passengers on board.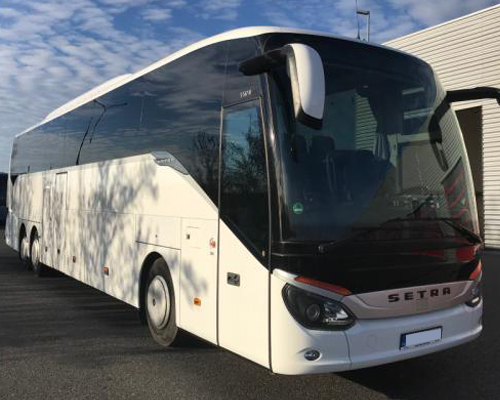 For any large scale events we strongly recommend you to rent a bus, our comfortable Mercedes Tourismo, which can carry from 20 to 55 passengers.

The final price depends on several factors, like the model, size and capacity of the vehicle, as well as some additional amenities on board upon your special request. Please, inform us in advance, whether you need a trailer for luggage, food and beverages facilities on board, wheelchair facilities, television, WiFi, etc. The final rental price may also vary depending on the dates of your trip, festivities, bank holidays, high and low tourist season. Coach and van rentals are highly popular during festivities and high tourist season. Hence, the best way to ensure that we can reserve a vehicle for you for your dates is to book it as early as possible, in advance.
Please, take into consideration that sometimes some additional costs are inevitable like tolls, while crossing some mountain tunnels or rivers. In such a case, our team will inform you in advance.
Help us to serve you as fast and efficient as possible and provide us with all the necessary information about your trip. While placing your rental order or quote, let us know the following data:
-the exact start and end of your event.
-where exactly do you need your vehicle and what is the final point of your journey.
-how many passangers do you intend to transport.
-what additional requirements like a luggage trailer, wheelchair access, etc do you need on board.
-do you need any extra services like meeting at the airport, train station, tour guide service, event ticket service, etc.
0ur logistics department will give you some valuable tips about reducing the costs without sacrifying the quality of your trip. For example, try to book your vehicle long in advance, it will keep the prices low. If you do not need your coach or van during the whole day, while your guests enjoy a football match, a walking tour or conference sessions, just send it away and pay only the hours you actually use your vehicle. As a matter of fact, there are many possibilities to optimize your rental price, a lot depends on your precise planning and good timing.
Last but not least, our transport company offers several types of discounts applied to the final price. We have special discounts and bonus programs for our constant clients, welcome discounts for our new clients, and many other types of discounts. Please, consult our website or call our office to stay updated. Contact our office to get our best price offers and great tips to make any of your trips with us successful.
Get a Quote for your trip
Leave a trip information and we will contact you within 3 hours.