Passenger Transportation Service

LARGE FLEET
From 6 seater minivan up to 50 seater bus

24/7 SUPPORT
Free fast quote in 3 hours for your tour

BEST PRICES
Reasonable price for your trip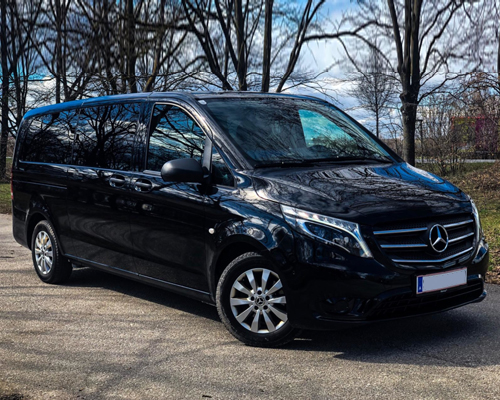 Mercedes V class / Vito - up to 7 pax.
If you need a minivan for your events, or you have a small group we can offer you a modern Mercedes V class/ Vito with driver.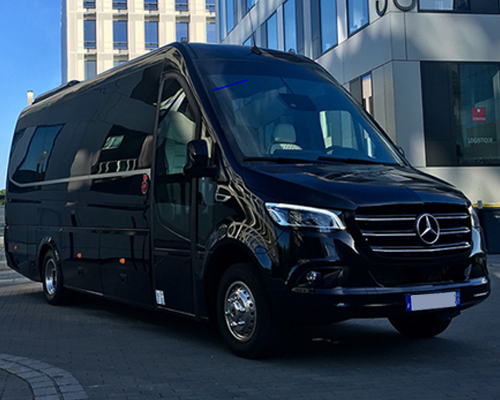 Mercedes Sprinter - up to 19 pax.
If you have a slightly bigger special event in mind, then a minibus Mercedes Sprinter is the ideal choice, since it can welcome 8-19 passengers on board.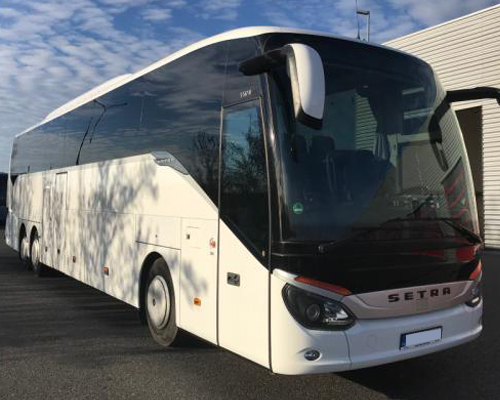 For any large scale events we strongly recommend you to rent a bus, our comfortable Mercedes Tourismo, which can carry from 20 to 55 passengers.

Private Coach Hire in Bordeaux
If you're planning a trip with family or friends to beautiful Bordeaux, consider renting a minibus or full sized bus for larger groups. Bus rental with driver in Bordeaux will offer your group the flexibility to see the region's exquisite sites at your own pace. Why feel ferried from one attraction to the next when you can simply rent a bus in Bordeaux and plan a tailored journey with your loved ones?
Bordeaux's famous vineyards
Situated in southwest France on the Garonne river, Bordeaux is famous primarily for its wine. Producing fine wine for centuries, the noble grapes of Bordeaux's red wine blend Cabernet Sauvignon and Merlot, which are then aged in traditional barrels. A highlight on your private coach hire in Bordeaux will surely be a trip to the vineyards to learn about the wine region with a friendly guide and sample some yourself. If you want to try the delicious food of the region alongside a glass of red, travel with us to sample world class oysters in the Bay of Arcachon or try the delicious 'magret de canard' or the famed canelés desserts.
Charter Bus in Bordeaux
Your private bus journey with us to Bordeaux can be as relaxing or vibrant as you wish. We have a large fleet of vehicles, from 6-seater minivans to a 50 seater bus to suit all party sizes. Once you've made the decision to travel to the region, we can offer a speedy quote, tailored to your group, within only three hours! There are no hidden costs along the way and we can ensure a friendly and polite driver and entirely private service. Once booked, the excitement of planning the journey begins!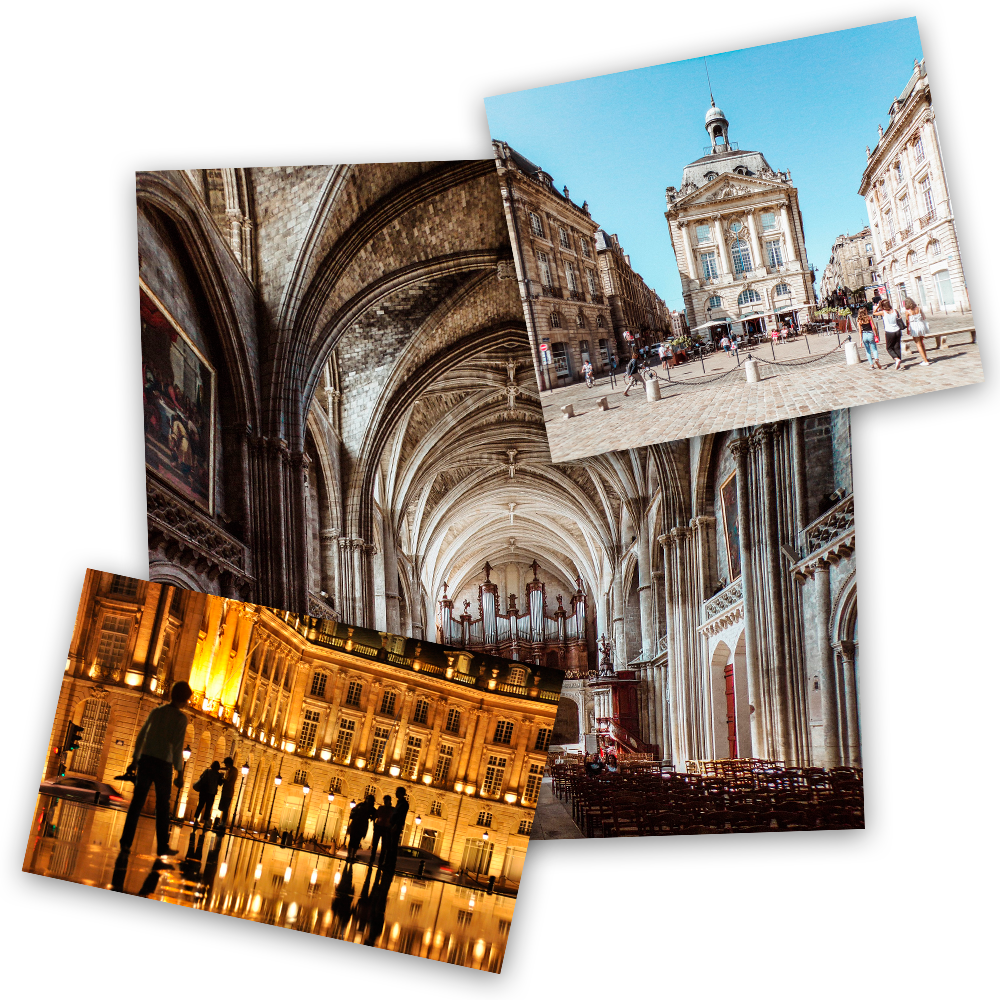 Bus rental service for every occassion
Business
Comfortable minivan for business trips, will allow you to relax before the upcoming interview or conference.

Tours
Friendly excursion with a class or group, accompanied by an experienced and responsible driver.

Weddings
You can order a large comfortable bus for a friendly and cheerful company or a minivan for a cozy trip.

Airport
We can provide both permanent transfers to airports and a private single flight. In any case, the trip will be comfortable.

Corporate
Corporate travel will be even more pleasant with our flights. We provide only comfortable transportation.

Family
You can rent a compact minivan for a friendly family trip to rest or a trip to another city or country.
Bordeaux offers a wonderful mixture of historical sites and modern culture. The 'Grosse Cloche de Bordeaux' was built in 1775 with two clocks and a bell tower, and is one of the city's prettiest belfries. Designed by Louis XV's favourite architect, 'Place de la Bourse' is another spectacular site and a visit must include the 'Water Mirror' which boasts the world's largest reflecting pool! If you love museums, the 'Musée d'Aquitaine' is definitely worth a visit. Modern culture lovers will adore 'La Cité du Vin', dedicated to all things wine, and, if you love nature, take a stroll through stunning Jardin Public or the waterside Esplanade.
Travelling further afield
To charter bus in Bordeaux also means that you have the opportunity to travel further afield, whether that's a trip to a nearby chateaux or a day trip to Saint-Émilion. Your minivan or larger bus can drive you this stunning UNESCO World Heritage Site. Thoroughly picturesque, Saint-Émilion's cobbled streets and pretty churches are a delight to the eye. It's also worth dropping into the local vineyard, Chateau La Dominique.
Inspired by breath taking scenery, delightful wine and tasty cuisine, join us on a privately tailored journey through Bordeaux. Our large fleet and reasonable prices are unsurpassed and you can ensure that our friendly staff will guide you throughout. Experience it your way, when you rent a bus in Bordeaux.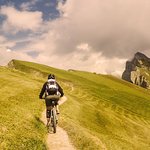 Joseph K.
review from TripAdvisor
"We used Hire Buses for our sightseeing tour and they were excellent. The bus was on time, the driver was very polite. Our small travel group would've happy to use them again."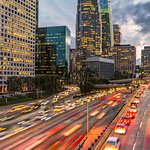 Elise
review from TripAdvisor
"5 of us got a minivan on this trip and we had a great time enjoyed the tour. The driver was very knowledgeable. We had a wonderful time"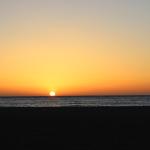 Leanne
review from TripAdvisor
"I just completed a one week tour around France. the trip was very interesting we visited beautiful places, a lot of photos 🙂 This was my first time to use them and I was very pleased with the good driver"